Name: Demon Army
Requirements:No real requirement
Magic Cost: 30
Quantity: 50 Peons, 7 Generals
Description: Soldiers: A demon with large muscle mass and and they all look the same (In human form they all slightly resemble the order of the sword, but they have metal helmets instead of hoods).
Generals: The Seven generals (Astroth, Destroth, Warren, Kiran, Loreant, Eraroh, and Firn)
Destroth and Astroth are previous summons.
Warren: An electric demon with blue skin
In his human form he's a rat-faced white man with a big grin
Kiran: A fire demon in the form of a beautiful woman.
Her demon form is unknown even to Vergil.
Loreant: A large time demon with wings and green skin.
His human form is a muscular black bald man, Took the form after watching "Dare Devil"
Firn: An Ice demon wearing ice armor.
His human form is a white man with long hair and a scraggly beard.
Eraroh: An earth demon who's skin is a dark grey.
His human form is a "tall, dark, and handsome" type that get women's heart pounding. He has been charged with Nero's protection.
Ikki: Not really a General... but worth mentioning... the Comic relief of Vergil's Demon Army.
His human form is a dwarf with brown hair.
Capabilities: The Peons can keep coming back through Sin Rifts. The Generals each have their own unique abilities:
Warren:the ability to create lighting bolts, Similar to Griffen
Kiran: Creates intense heat and flames
Loreant:Creates time rifts.
Firn: Creates iceblasts that can freeze fire.
Eraroh: Creates large earth spikes from the ground, makes shields, and can make the earth split.
Ikki: Really fast... can cause inanimate objects to come to life.
HP: 10 HP for Ikki 30HP for Peons 200HP for Generals
MP: 40
Life: Permanent summon... just hiding at Manor.
Atk: Peons: 10 Ikki: 5 Warren: 24 Kiran: 40 Loreant: 35 Firn: 20 Eraroh: 27
Def: Peons: 5 Ikki: 2 Warren: 14 Kiran:12 Loreant: 18 Firn : 25 Eraroh : 20
Weapon & WeaponATK: Peons: Swords 10 Axes 14 Spears 12 Maces 13, Ikki: Frying pan 1, Warren: Lightning Daggers 16, Kiran: Burning Axe 22, Loreant: Distortion Mace 17, Firn Ice Brand 18, Eraroh Terra Blade 18
Element: Peons: None (Unless enhanced by a general) Ikki: None, Warren: Lighting, Kiran: Fire, Loreant: None, Firn: Ice, Eraroh: Earth.
History: I found that I could control lesser demons once I became a Demon lord. I remembered how Mundus controlled me and tried it out in the demon realm. I gained control of four high powered demons and 50 smaller ones. I've become more powerful then Mundus could even dream of being.
Pic: Peons: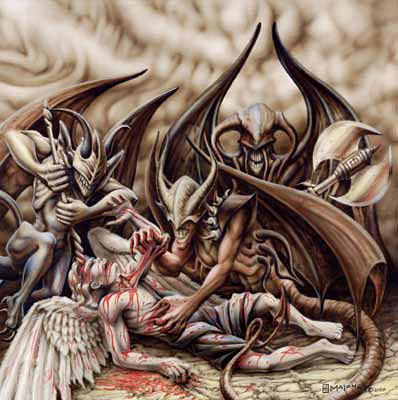 Warren: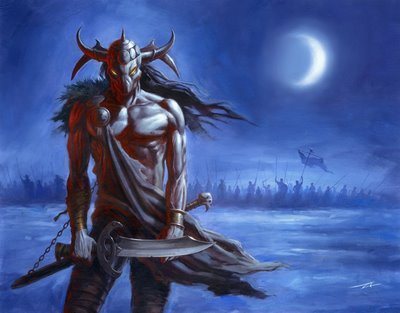 Kiran: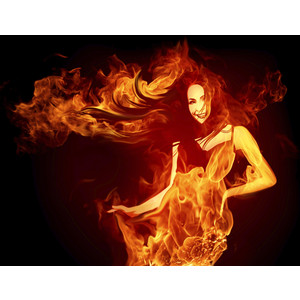 Loreant:
Firn: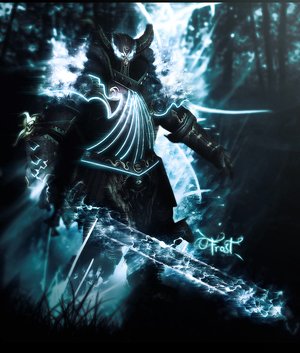 Eraroh: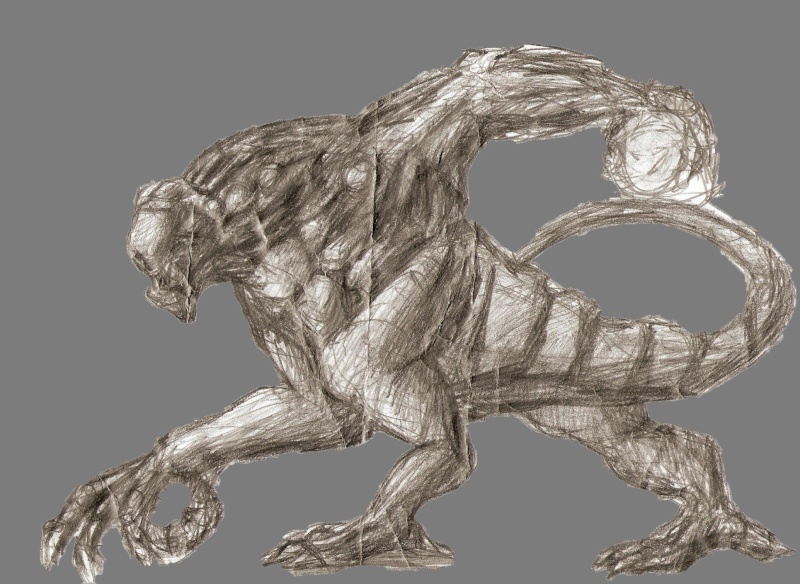 Ikki: